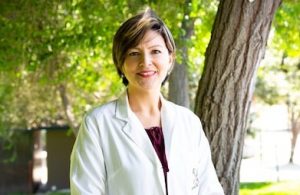 Healthy Functional Environments
Living the Functional Life means that we are dedicated to defining the special tasks required to achieve the most important objective of a truly healthy and happy life.
According to the CDC, 60% of Americans have a chronic disease. If you are age 60 or older that number increases to 85%. This statistic means that you will not enjoy a healthy, happy aging process or an energetic retirement. We are clearly not doing what we need to do, because as a country we are not well. If you want to enjoy your life and live long we need to address health before it becomes a diagnosable disease.
Functional Medicine provides us with the means of being able to identify biological, mental, relational and environmental systems that are not working ideally, and to reverse the course or direction towards chronic disease. The reality is that it is not solely dependent on what is happening inside your body, but also what your brain and body are being exposed to. What is the reason why we are so chronically ill or not well? Toxins are a common cause because they disrupt our body's and brain's systems to function normally.
We are constantly being exposed to toxins in the food, water, and air. The toxins are in your home where you spend most of your time and therefore in order to achieve and maintain health, your home needs a health assessment as well. Did you know that radon is a leading cause of lung cancer and that most homes are exposed to radon? Or, that PFAS are the forever chemicals that are leading causes of cancer? Or that hidden molds leave their toxins in your skin, brain and organs? We are uniquely positioned to provide the home health assessment and intervention needed to keep your environment and your body as toxin free as possible.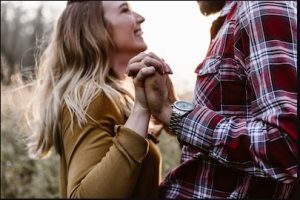 Healthy Relationships
It's important to acknowledge the importance of healthy relationships as a part of our ongoing health. We need supportive relationships in our lives, and the ability to build and maintain healthy relationships. Often this is overlooked, as it does not relate to our physical health directly, but the effects of not having healthy relationships can manifest physically, as well as emotionally and mentally.
The CDC reports
https://www.cdc.gov/aging/publications/features/lonely-older-adults.html
Social isolation significantly increased a person's risk of premature death from all causes, a risk that may rival those of smoking, obesity, and physical inactivity.1
Social isolation was associated with about a 50% percent increased risk of dementia.1
Poor social relationships (characterized by social isolation or loneliness) was associated with a 29% increased risk of heart disease and a 32% increased risk of stroke.1
Loneliness was associated with higher rates of depression, anxiety, and suicide.
Loneliness among heart failure patients was associated with a nearly 4 times increased risk of death, 68% increased risk of hospitalization, and 57% increased risk of emergency department visits.1
At FX Med Centers we're not only concerned with physical health, but with mental and emotional health as well. It's important to acknowledge what we take into our bodies in relation to our relationships, and not just the food and supplements we put into our bodies. We are staffed with relationship experts to help foster loving relationships and supports through our group services.
No treatment plan is effective if it is temporary and lacking in permanence or the state of contentment and satisfaction when the change has been achieved.