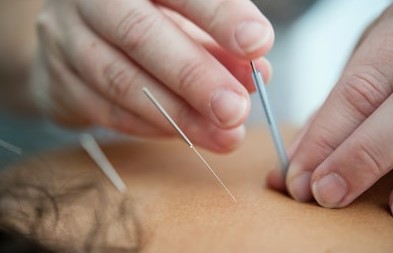 An epidemic that we often turn a blind eye to in the US is obesity. It is an independent and the most pertinent risk factor of Coronary Heart Disease. Moreover, obesity also substantially increases the risk of a major stroke. Statistically speaking, a unit increase in the Body Mass Index (BMI) raises the probability of stroke by 5 percent. Every year about 795,000 Americans suffer from a stroke, while 805,000 Americans suffer from a heart attack.
While obesity can be directly associated with a poor diet and a sedentary lifestyle, it is vital to address the issues of heart diseases and strokes since they are preventable. Functional Medicine works at the forefront of finding the root cause of a condition and uses a highly personalized, holistic, and integrative approach. Functional Medicine experts often employ Functional Nutrition, Acupuncture, Exercise, Yoga, and individualized health coaching in addition to conventional lab works, genetic, and metabolic tests to treat a disease/disorder at its core.
The ancient and traditional Chinese practice of acupuncture has tremendous benefits in terms of CHD and stroke prevention and recovery.
A work of research published in 2021 (Huang et al, 2021) found that acupuncture has helped reduce the risk of cardiovascular and coronary heart diseases among its study subjects. The study lasted from 1997 to 2013, and over time it found that the cumulative incidence rate of CHD or CVD was much lower in the cohort that received Acupuncture treatment in comparison to the no-acupuncture cohort.
Another overview of the publications gleaning from 321 studies conducted in over 31 countries also exhibits a general trend: Acupuncture helps regulate blood pressure and heart rate mediated by the mechanisms associated with the Autonomic Nervous System (ANS) and Rostral Ventrolateral Medulla (RVLM). Multiple works of research, including blind studies, further elucidate the fact that Acupuncture helps to significantly lower both Systolic and Diastolic blood pressure.
While acupuncture certainly has a beneficial effect on preventing heart diseases, it is equally efficient at preventing stroke and assisting with stroke recovery. Several studies have shown that acupuncture improves motor dysfunction in stroke patients along with improving the overall quality of life. One such study conducted on stroke patients aged 41-73 from January 2019 to January 2021 shows that the "intervention group" that received acupuncture and standard physical therapy recovered from brain injury faster than the control group. The degree of muscle spasm and improvement of motor function depended on the number of Acupuncture sessions. The long-term efficacy analysis indicated that the increase in the number of Acupuncture sessions was directly related to the improvement of brain injury and motor function in the acupuncture cohort.
Therefore, it is beyond doubt that Acupuncture is not merely some form of quackery. Acupuncture not only reduces the risk of Coronary Heart Disease and ischemic stroke but also accelerates the recovery process in stroke patients under rehabilitation.
If you or anyone you know have been battling Coronary Heart Disease or Stroke, please contact The Functional Medicine Center for Personalized Care, LLC (www.FxMedCenters.com) at 201-880-8247 or Specialized Therapy Associates at 201-488-6678 for our Integrative Mind-Body Health services. Our Integrative Mind-Body Health services incorporate Acupuncture, Functional Nutrition, IV Nutrition, Health Coaching, Exercise, Yoga, and Mind-Body Psychotherapy to support holistic healing and recovery.
Ishtiak Ahmed Chowdhury
References: 
De Lima Pimentel R, Duque AP, Moreira BR, Rodrigues LF Junior. Acupuncture for the Treatment of Cardiovascular Diseases: A Systematic Review. J Acupunct Meridian Stud. 2019 Apr;12(2):43-51. doi: 10.1016/j.jams.2018.07.005. Epub 2018 Jul 27. PMID: 30059774.
Guo X, Cheng B. Clinical Effects of Acupuncture for Stroke Patients Recovery. J Healthc Eng. 2022 Feb 14;2022:9962421. doi: 10.1155/2022/9962421. PMID: 35222902; PMCID: PMC8872684.
Huang CY, Huang MC, Sun MF, Lin CL, Wu MY, Lin WC, Yen HR. Acupuncture Treatment Reduced the Risk of Coronary Heart Disease in Patients with Depression: A Propensity-Score Matched Cohort Study. Neuropsychiatr Dis Treat. 2021 Jul 12;17:2315-2325. doi: 10.2147/NDT.S315572. PMID: 34285491; PMCID: PMC8286083.
Li X, Yin Z, Ling F, Zheng Q, Li X, Qi W, Liang F. The application of acupuncture in cardiopathy: A bibliometric analysis based on Web of Science across ten recent years. Front Cardiovasc Med. 2022 Sep 6;9:920491. doi: 10.3389/fcvm.2022.920491. PMID: 36148057; PMCID: PMC9485815.
Wu MY, Huang MC, Liao HH, Chiang JH, Lee YC, Hsu CY, Sun MF, Yen HR. Acupuncture decreased the risk of coronary heart disease in patients with rheumatoid arthritis in Taiwan: a Nationwide propensity score-matched study. BMC Complement Altern Med. 2018 Dec 22;18(1):341. doi: 10.1186/s12906-018-2384-5. PMID: 30577824; PMCID: PMC6303917.
Website: How Obesity Affects Stroke Risk | Ochsner Lafayette General (ochsnerlg.org)
Website: Stroke Facts | cdc.gov
Website: Heart Disease Facts | cdc.gov
Website: https://fxmedcenters.com/2022/11/10/acupuncture-effectiveness-for-cancer-care/
Leave a reply