Yoga is a very old way of life that originally came from India. It encourages personal health, spirituality, and wellness.  It doesn't clash with any religion but may have an influence on our spiritual path. No matter what you have heard, or seen on Instagram, it is not a religion, a circus act, looking intently at a candle in a roomful of smoky incense, or just for adolescents who are flexible. All persons, from couch potatoes to world-class athletes can profit from the practice of yoga.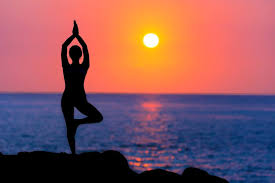 To practice correctly you need discipline, concentration, and attentive breathing. The effect of serious yoga practice is a union of mind, body, and spirit. No matter your age, knowledge, body shape, or physical skills, you can implement your program.
More and more medical practitioners and therapists are using yoga as a remedy for many kinds of physical and mental health conditions. The rewards of practice are numerous, and consist of increased strength and flexibility, cardiovascular vigor, preventing injuries, and increased mental clarity and emotional balance. It requires the positioning of your body as you hold the poses to develop your physical strength and stabilize your emotional and mental condition.
Yoga is more than a stretching and relaxation system; it's the ideal approach for both your mind and body. Most significantly, it's a complete exercise.  Yoga practice can complement various exercises. What's more, you can receive all the benefits at once:
Strength
Cardiovascular health
Building awareness of balance and harmony
Flexibility
Longevity
Yoga will be your preferred exercise if your long-term goal is to reclaim your energy, health, and dynamism. This form of exercise is a perfectly balanced program that can be started by anyone above the age of eight. Your practice can be made more challenging as you progress, or you can take it easy on days you are more fatigued.
No matter why you are interested in learning more about starting a yoga practice, you will certainly benefit from the self-control, breathing techniques, and physical exercise you receive while practicing yoga.
To learn more or schedule your free initial yoga therapy consultation, call 855-693-9633.
By Rohini Nellore, RYT
Leave a reply