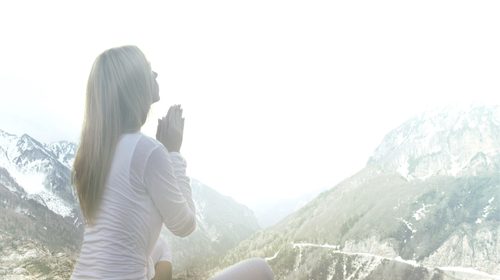 Health will always be wealth. It is ideal that every individual makes a habit of prioritizing their health above anything. After all, it's difficult to become the best versions of yourself without aiming to always have a functional and sound mind and body.
FxMed takes that priority to a new level. With advanced level care centered more on the health and well-being of its patients, it's definitely more than just your ordinary functional medical center or facility.
Who are we?
FxMed Centers is a functional medicine organization that offers an integrated approach to the treatment of the mind and body. Through the skilled hands of highly competent specialists, treatment is focused on improving a patient's state of health in order to face a future with less risk of diseases.
We are practitioners of an integrative mind body health model. We aim to give patients total care in different aspects of a person's health. In its totality, it takes everything in account since every function in the body is somehow related to each other.
Like a machine, every part of one's body plays an important role in its overall function. Therefore, FxMed is committed to using their integrated approach so that each aspect of one's health is being attended to.
What sets FxMed apart from other medical centers?
1.) We use functional medicine as an approach to healthcare
Unlike traditional medicine practices, functional medicine drives more focus on restoring strength and purpose of a patient's fundamental biochemical processes which is mainly responsible for his or her overall health.
2.) We perform in-depth assessments to better understand our patients' health
Thanks to an integrated approach, they make sure that their patients get the best treatment and level of services in each aspect of their health. Through performing in-depth assessments to their patients, FxMed Centers gives attention to making sure that their specialists understand the patient's current state in order to provide them the best level of care that they need.
3.) We have services that address different aspects of one's health
FxMed makes sure that when their patients seek assistance from us, the particular service that's best for their care is available. From services for a person's emotional well-being and treatment for chronic diseases to wellness and weight loss programs, there is definitely one for every need.
4.) We are outcome and results focused
From in-depth and evidence-based assessments, FxMed is definitely able to provide care plans for their patients that are focused on the best possible result or outcome. Each one is assured of a future free of worries.
5.) We have individualized evaluation and personalized care plans
Over the course of their lifespan, our specialists in functional medicine create personalized care plans through a series of individualized evaluations. Therefore, each one will surely get the best level of care that is crafted uniquely based on each of the patient's needs.
In the Science of Health
Indeed, FxMed is passionate about giving their patients the best care possible in order to achieve the optimum state of one's mind and body.
---
FX Med Centers is proud to offer its services out of Paramus and Ramsey, New Jersey and their surrounding areas. Contact Us today for more information, your initial telephone consultation is free and we will match you to the right provider to fit your personal needs!
Leave a reply